Essentialism: The Disciplined Pursuit of Less
Have you ever found yourself stretched too thin?
Do you sometimes feel overworked and underutilized?
Do you feel motion sickness instead of momentum?
Does your day sometimes get hijacked by someone else's agenda?
Have you ever said "yes" simply to please and then resented it?
If you answered yes to any of these, the way out is the Way of the Essentialist.
The Way of the Essentialist involves doing less, but better, so you can make the highest possible contribution.
The Way of the Essentialist isn't about getting more done in less time. It's not about getting less done. It's about getting only the right things done. It's about challenging the core assumption of 'we can have it all' and 'I have to do everything' and replacing it with the pursuit of 'the right thing, in the right way, at the right time'. It's about regaining control of our own choices about where to spend our time and energies instead of giving others implicit permission to choose for us.
In Essentialism, Greg McKeown draws on experience and insight from working with the leaders of the most innovative companies in the world to show how to achieve the disciplined pursuit of less.
By applying a more selective criteria for what is essential, the pursuit of less allows us to regain control of our own choices so we can channel our time, energy and effort into making the highest possible contribution toward the goals and activities that matter.
Essentialism isn't one more thing; it is a different way of doing everything. It is a discipline you apply constantly, effortlessly. Essentialism is a mindset; a way of life. It is an idea whose time has come.
"Essentialism offers eloquent advice on how to apply your energies to bring your greatest rewards."
"Entrepreneurs, have u read @GregoryMcKeown Essentialism? Add it to your list and learn now!"
"Greg McKeown's excellent new book is a much-needed antidote to the stress, burn-out and compulsion to "do everything," that infects us all."
"This book changed my life."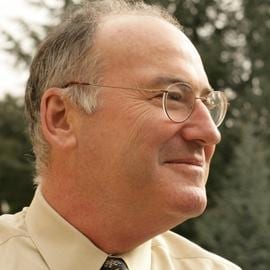 "Read Greg McKeown's words slowly, stop and think about how to apply them to your life – you will do less, do it better, and begin to feel the insanity start to slim away."
"Essentialism is one of my 10 favorite books of all time."
"In Essentialism, Greg McKeown makes a compelling case for achieving more by doing less. He reminds us that clarity of focus and the ability to say 'no' are both critical and undervalued in business today."
"A timely, essential read for anyone who feels overcommitted, overloaded, or overworked—in other words, everyone…drop what you're doing and read it."
""Greg McKeown can't tell you what's essential to every life, but he can help you find the meaning in yours.""